Hugh Fearnley-Whittingstall's iconic green Gastrowagon is up for auction
It includes sleeping accommodation, a shower, and a fully furnished kitchen.
By Lisa Walden Nov 12, 2020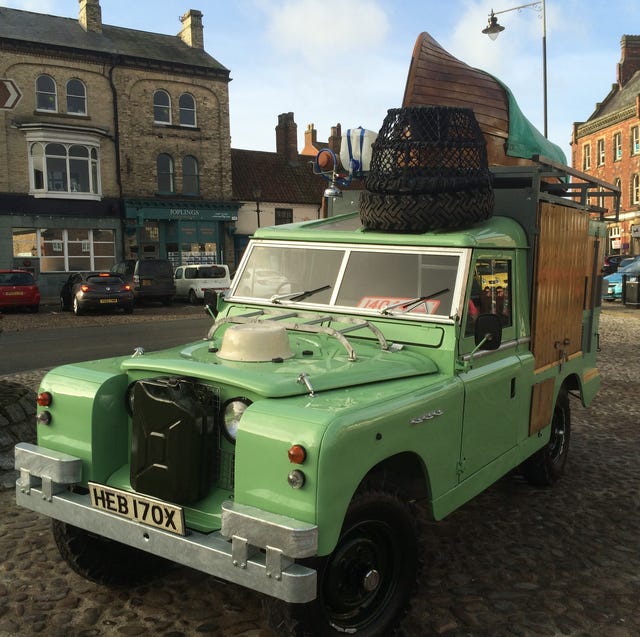 John Brown 4×4
The iconic green Gastrowagon that launched Hugh Fearnley-Whittingstall's TV career is up for auction after being fully rebuilt and refurbished.
The celebrity TV chef famously used the unique Land Rover on A Cook on the Wild Side some 25 years ago, where he cooked, eat and slept as he travelled around the country.
Fully functioning, the famous wagon has been upgraded over the years so that new owners can also camp, cook and enjoy wilderness living to the fullest.
In fact, when the Gastrowagon came to classic Land Rover supplier, John Brown 4×4, it was 'in a sorry state and an array of pieces', but was soon completely restored to its original fully functioning specifications, at museum quality.
The main feature is the foldout cookery area. One side is a table, and the back opens up to create a full kitchen with a two-burner hob, oven and fridge. Included with this are original specification cookery equipment, such as the vintage ice cream maker.
Other features include the boat on the roof which is the sleeping quarters, and a fully functional shower plumbed onto the car, which runs from a water tank also on the roof.
And, since the grand restoration, River Cottage star Hugh has even signed the dashboard of his former vehicle too.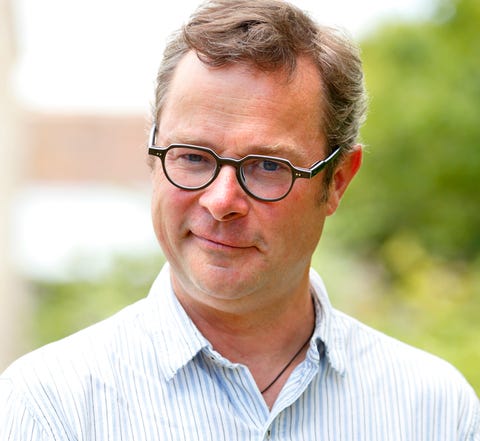 Hugh Fearnley-Whittingstall Max Mumby/IndigoGetty Images
How can you buy the car?
The car will go up for auction on Friday 11th December at the Bonhams MPH December Sale. The auction will take place in Oxfordshire at Bicester Heritage.
If you want to snap up the vehicle, you'll have to ensure you book a ticket online. With social distancing restrictions in place, the team will be limiting who attends.
Can't make it? You can bid online, too: 'If you'd rather view the vehicle from the comfort of your own home, Bonham's have a professional online auctioning service — a hit with bidders since their first online-only auction in 2016. Live, interactive video reports and online walk around content result in as good a viewing of the car as you would have in person.'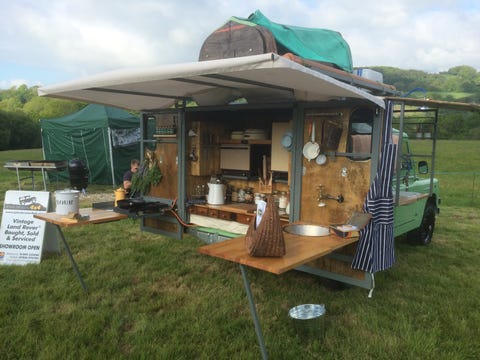 Greg Hendry, Marketing Manager at John Brown 4×4, said: 'When we first completed this restoration, we intended for the car to go to a museum and stay completely pristine for years to come.
'However, we couldn't leave this car to sit in a museum — we'd rather a fan of Hugh and River Cottage care for this car and enjoy its features traveling the country, the purpose for which the vehicle was originally intended. We had such fun bringing this piece of TV cookery history back to life, and can't wait to see the Gastrowagon pop up around the British countryside for years to come.'
Article reposted from: https://www.housebeautiful.com/uk/lifestyle/property/a34641178/hugh-fearnley-whittingstall-gastrowagon-auction/